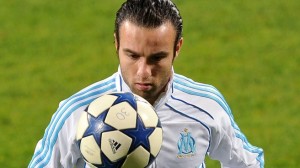 Rumor becomes clamor. The information on the transfer of Matthieu Valbuena to FC Barcelona is ensured. The Spanish defending champion club wants to raise the player's release clause in Marseille.
The Blaugrana want to recruit the French player to replace Thiago Alcantara who left for Bayern Munich. According to Foot365, the club of Messi wants to propose a budget of 18 million Euros to enlist Valbuena. If the club's sporting director Anigo declares being surprised by this transfer, the player would agree to join the Catalonia.
The leader of Marseille will take over the role of 9 and. For Tito Vilanova, it would be a mix of lively Giuly for provocation and Deco for the quality of passes.
Nothing has been done but the two sides seem to be working in the right direction. Om might oppose the departure of its key player.