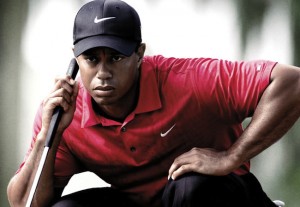 This is the result of a survey conducted by the Victoria Milan website. Tiger Woods has been appointed, the sexiest golfer of all those who participate in the British Open, by 3225 27% of women who participated in the survey.
But then, not sure that this classification will please the world's No. 1 golfer who does not keep the best memories of his extramarital affairs, much less to his girlfriend Lindsay Vonn. The survey of this site, specialized in infidelity, ranks second Adam Scott, winner of the last Masters Ausguta. The South African Ernie Els winner of the Open in Munich gets 2% of the vote. The Northern Irish Rory McIlroy (No. 3 worldwide) collects a small percentage of the survey.
Tiger Woods will try to achieve the best route on the third Grand Slam of the season to finally win his 15th major title that eludes him since 2008 (U.S. Open). The competition starts on Thursday.
Full survey results
Tiger Woods (USA), 27%
Scott Adam (AUS), 25%
Sergio Garcia (ESP), 14%
Luke Donald (ENG), 11%
Justin Rose (GRB), 9%
Graeme McDowell (UK), 6%
Nicolas Colsaerts (BEL), 3%
Phil Mickelson (USA), 2%
Ernie Els (RSA), 2%
Rory Mcilroy (GRB), 1%