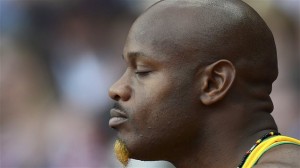 "(…) He [Christopher Xuereb] gave them a lot of different things, and we do not know which one caused the positive test," confided Tuesday to New York Times, Paul Doyle, the agent of Asafa Powell and Sherone Simpson tested positive to illicit substances. Doyle clearly accused the fitness trainer to be the basis of the doping of his men.
The same reaction for coach Stephen Francis, who does not spare Doyle "It's Asafa Powell who wanted this boy is with us (…) I said: 'No, I do not want this boy in my group. He has a bad reputation, dismiss him! ", he said in the columns of the Italian newspaper (or stayed the team) The Gazzetta dello Sport.
Accused of giving banned substances to the Jamaican sprinters, Xuereb broke his silence. It is through an email that refers sport365 the Canadian rejects the buck "I work with Powell and Simpson since May 2013, when they were recovering from physical problems. I gave them advice on nutrition and lavished therapeutic massages. All of these vitamins have been shown to coach of the MVP Club of Stephen Francis. (…) But the most important thing is that I have not given any prohibited or unlawful substance to Asafa Powell and Sherone Simpson. Both athletes are clearly looking for a scapegoat. (…) I am confident (…) for having done nothing wrong. (…) I am extremely disappointed that these athletes have chosen to make me responsible for their own mistakes. WADA (World Anti-Doping Agency) and the general public must stop accepting these stories and take for granted what athletes say. " 

The Italian justice has opened an investigation" for violating the law on doping.