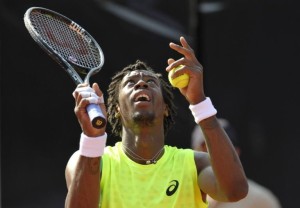 There will  be no Franco-French match in the third round on clay in Hamburg. Gael Monfils will no more meet Benoit Paire in the second round of the German tournament.
The Caribbean was released in the second round of the competition by Argentine Juan Monaco.
The seeded No. 5 has imposed two identical sets, 6/4, 6/4, after 1 hour of play 12 It will thus be the next opponent of Benedict Bet that was released yesterday in the second round the Spanish" Albert Montanes (6/1, 6/4).