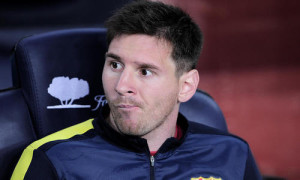 While he is under investigation for tax evasion, the FC Barcelona striker Lionel Messi reassures himself before the outcome of this case.
"I am very tranquil. I'm out of it, just like my father. We have lawyers and counselors who deal with these things. I do not understand all this and it is why other people are dealing with this case for us, "he said Wednesday at a press conference.
The Argentinean would have hidden a portion of his revenues related to his talent rights between 2007 and 2009. The tax system wants him to pay € 4.1 million.