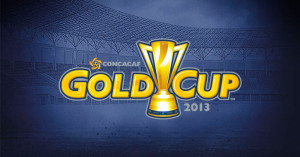 Posters of the last four of the 2013 Gold Cup are known on Sunday.
Organizers of the 12th edition, the United States slaughtered El Salvador in the quarterfinals 5-1.
Goodson (15th and 21st), Corona(29th), E Johnson (60th) Donovan (78th) and in the 83rd minute Diskerud are the U.S. scorers. The goal of Salvador is the achievement of Zelaya in the 39th minute.
Before the American demonstration, M & T Bank Stadium was the scene of explanation Honduras-Costa Rica. A goal from Najar (49th) allows Honduras to qualify for the semis.
The semi-finals will be played on July 24. The USA will face El Salvador. Titleholder, Mexico (difficult winner of Tinité and Tobago [1-0]) faces Panama (victorious Cuba [6-1]).