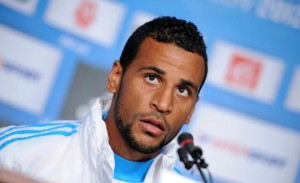 This is the period of Ramadan fasting. And Muslim players try somehow to follow this practice. But some factors do not facilitate their job much easier. In that moment, the big heat wave in France. This is obviously the case of the Togolese Alaixys Romao that fits.
"This year, I adapted to Ramadan with regards to the heat. I have to cut my fast to resume later in the day. This is more difficult than last year when I was in Lorient. I coped with Ramadan without problem ", said the midfielder to Mediafootmarseille.
Note that his teammates the Algerian Fouad Kadir and the Senegalese Modou Sougou have decided not to fast.