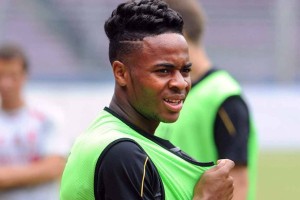 After the ridiculous haircut of Giovanni Simeone during his hazing to his arrival at the River Plate, here is the voluntary cut but also ridiculous of Raheem Sterling.
The English prodigy of Liverpool appeared in the training with loops. To the hilarious and mocking eyes of his teammates.
A very feminine hairstyle that has surprised many. Anyway, when the capillaries tastes of professional footballers are known, it is not so much surprising!