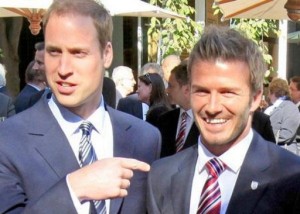 Kate Middleton and Prince William have just given birth to the third ruler of the United Kingdom in the order of succession to the British throne.
Their baby is a boy, but his name was not revealed.
Currently, the name of "Royal Baby" remains a mystery to everyone.
David Beckham reportedly suggested to Prince William to call his son David.
Questioned on Sky News, the spice boy replied sarcastically "David would be nice if it's a boy!"