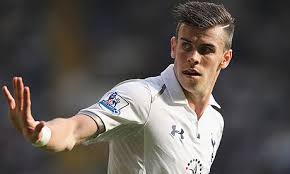 Will leave or will not leave? Harry Renknapp was the Spurs manager does not see Gareth Bale playing for another team other than Tottenham.
The trainer of the Welsh striker believes his players will refuse all offers to stay at White Hart Lane to help the club for a qualification next season.
"The Spurs are able to qualify for the Champions League and Gareth Bale should greatly contribute. I think he is happy in this club, although there are large offers, the player will not go, "said Redknapp
Courted by several large teams, Bale could therefore stay in Tottenham. Real Madrid had indicated that they are ready to pay 100 million Euros for his services. Manchester United and Paris Saint-Germain are also running for the Tottenham player.