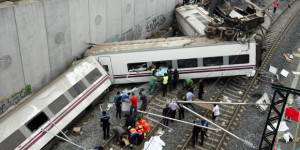 The world of Spanish sport is still very marked by the train disaster that happened yesterday afternoon at Saint-Jacques de Compostelle.
Thus, at the end of last night's friendly match between Lyon and Real Madrid (2-2), no Madrid player had stopped in the mixed zone, in solidarity with the victims of the tragedy.
Today, Cristiano Ronaldo pushed solidarity much further, since the Portuguese visited Galicia, where he gave his blood to help the injured people in the accident.
A popular movement in Spain, where CR7 is also known for his humanitarian investment and support for sick children.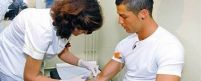 Rafael Nadal, Sergio Ramos and Pau Gasol have all expressed their solidarity towards the victims. Cristiano Ronaldo, even left the training of Real Madrid to Lyon to go and offer his blood to many injured.
Cristiano Ronaldo / @Cristiano  (Real Madrid footballer):
"It is with great sadness that I learned about the train accident in Spain. I show solidarity with the victims and I ask you to contribute to the help that the local authorities will bring the injured. "

nadalRafael Nadal / @RafaelNadal (tennis player):
"I am very shocked by what happened in Santiago (Saint-Jacques de Compostelle,) All my love and support to those affected. "