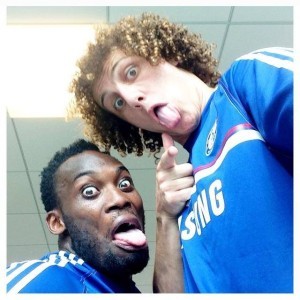 The Chelsea players live rather in well pre-season preparation. The tour continues in Asia and the formation of Jose Mourinho makes good results.
Suddenly, the mood is set in the group.
The Brazilian defender David Luiz, fan of antics of any kind has found a sidekick. It is no one else than the Ghanaian Michael Essien.
The two men gave free rein to their imagination and posted this photo on Instagram.