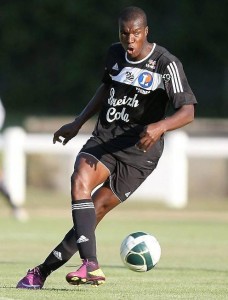 Camaldine Abraw is not clearly signing with the Free States Stars. The Togolese striker of 22-year free agent since the end of his lease with Chateauroux (League 2) was last week to get tested in the club of province of Bethlehem.
The Kickoff website reveals on Monday that the two sides did not reach an agreement on a possible transfer. "He was here last week. Monday, he remained until Wednesday. Then he left because of not being able to come to an agreement on the financial terms. He is a good striker, great and qualified ", told a source quoted by KickOff.com.
Abraw, African runner-cadet in 2007, has never managed to make a hole in Castelroussins. Last season, he was on loan at Cherbourg.