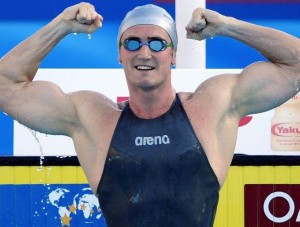 No doubled for Cameroun Van Der Burgh. Olympic champion in 2012 in London, the South African bowed Monday in Barcelona at the World Swimming championships.
In the final of the 100m breaststroke, he went as a favorite. After a good 50 m where he distanced the Australian Christian Sprenger, Van Der Burgh got caught and headed. He finished second. Sprenger won with a time of 58 "79.
The Brazilian Felipe Lima completed the podium of this race.