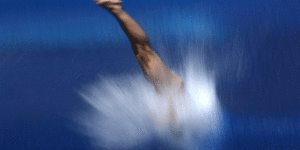 Cameron Van Der Burgh will have another opportunity to shine during the series of 50-meter breaststroke, of which he is also the world record holder (26" 67) holds. They will all be fourteen African swimmers to participate in the series, including the Congolese Tshisungu Kalala, placed in the last series, the most raised.
Among the other key appointments on Tuesday morning, we must follow Oussama Mellouli in the 800 meters freestyle event in which the Tunisian won silver in Rome in 2009. He will aim for a third medal in the World Championships.
Other real chance of a podium for Africa, the South African, Chad Le Clos, Olympic champion in the 200 meters butterfly whose series will begin shortly before 11.a.m.