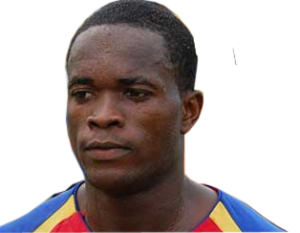 As we revealed to you a few days ago, Mahatma Otoo arrived Tuesday in Bruges. The Ghanaian striker of 21 years is in the Club of Bruges for a test. Mahatma Otoo should join the group of Bruges players to train with them. He will have a week to convince the technical staff of the Belgian club.
Already announced in the past in Lyon, Sunderland or Benfica, the player would be followed by the Sporting Anderlecht. But Mahatma Otoo could finally settle down in the Club of Bruges if the technical staff of the club finds him convincing during his test period.
Last season, the striker evolved in the Ghanaian League with Hearts of Oak. He scored 20 times.