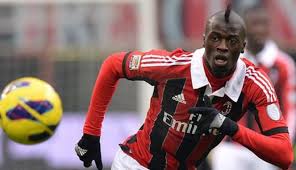 This is the new track that opens for the young AC Milan striker. According to the daily from Turin Tuttosport, the leaders of Sampdoria, would like to have in their effective Mbaye Niang (18 years).
The Genoese training would like to receive on loan the French International Hope of Senegalese origin. Arrived among the Rossoneri last summer, the former shareholder of SM Caen, however, could be included in a transaction between the Lombard club and Fiorentina.
In his first season at San Siro, Mbaye Niang played 20 Serie A games (nine tenure) and 2 Champions League.