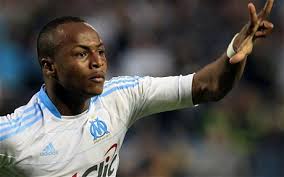 André Ayew is not transferable from Om! Elie Baup just confirmed it: "Let me be clear: I am counting on all the players that are there. The Ghanaian will remain well in the South East of France and will play more this season in line and down the field, rather than attacking midfielder in the corridor".
"Who has told him to evolve in the midfield? Certainly not me. "
The Marseille coach has confirmed that the club will recruit a player more: "Another arrival is possible. I rely on a group of 22 players with all positions doubled. "
This morning, the president said that he was happy with his transfer window!