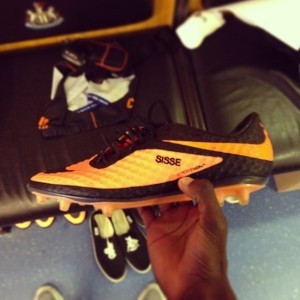 As funny as it may seem, this is the reality. Papiss Cisse on Monday received his personalized new shoes in the training center of Newcastle.
But surprisingly, the pumps are not his. Unless they are but with a name that is not at all that of the Senegalese striker.
On the new HyperVenom of the U.S. brand Nike, it is written "Sisse" instead of Cisse.
A mistake not really of the taste the striker who is out of an arm wrestling with his club for a sponsor case on the jersey of the Magpies.
Hope they do not launch  another strike this time with the brand with the coma.