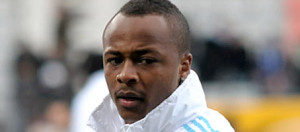 Olympique de Marseille faces Parma Wednesday for the fifth friendly match of pre-season. But the Phoenicians could play without the midfielder Andre Ayew. The Ghana international is suffering from an injury in the adductors, can be read on the club's official website.
"Andre Ayew was spared at the last training section of Elie Baup's group before leaving for Italy, Tuesday late afternoon because of adductors concern."
Ayew is uncertain for the meeting against the Italian club. Not certain either that he moves from OM. The Black Star is untransferable according to his leaders.