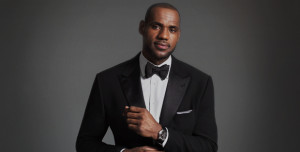 The association of the NBA players is looking for a leader. Derrick Fisher has to leave the presidency of the union and to succeed to the Oklahoma City Thunder, who has just extended an extra season, a heavyweight in the league is announced.
Quadruple MVP, and two-time champion with the Heat, LeBron James could see himself as the Spokesman for the defense of the Interests of the players. According to a relative to the most popular player in the Northern American basketball championship, he is thinking of it for some time.
However, the hyper busy schedule of the Sportsman of the Year to ESPYS including games and obligations with sponsors could prevent him from getting involved as he would like. We count also on Isaiah Thomas (24 years, leader of the Sacramento Kings) among the possible successors to the former number one of the Lakers.