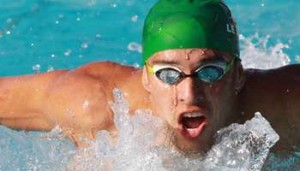 Chad le Clos mounted on top of the world in the 200 butterfly.
The South African became world champion in Barcelona on Wednesday by winning the 1 min 54 sec 32/100th in the final. Chad Le Clos, the 200m butterfly Olympic champion in 2012, remained master of the discipline at the world championships.
The South African swimmer has improved the best world performance of the year held by the Polish Pawel Korzeniowski.
Le Clos beat Pawel Korzeniowski, precisely, world champion in 2005 and second in 1 min 55 sec 01/100th. The Chinese Wu Peng snatched the third place in 1 min 55 sec 09/100th.