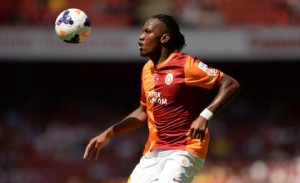 Didier Drogba recalled the good memories of Arsenal, beaten 2-1 on Sunday.
Often scorer against the Gunners when he was making the sunny days of Chelsea in England, Galatasaray striker gave the victory to his training in the Emirates Cup.
Theo Walcott (39th) allows the Gunners to lead at the halftime. In the second period, the Ivorian international shows that he has recovered from the shock with the goalkeeper of FC Porto. He reduced the score in the 78th minute (penalty) before doubling the lead in the 87th minute of the game.
[youtube]http://youtu.be/u2byo9jDDVg[/youtube]