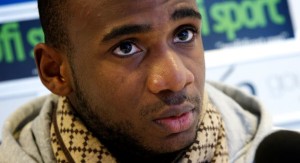 You were announced this morning. The girlfriend of Pele Mboyo, the Belgian striker of Congolese origin of Genk, was seriously injured in a traffic accident on Sunday.
The latest news is reassuring. As released by dhnet.be Diane Mboyo would not be in a critical condition. However, he suffers from several fractures. A long period of rehabilitation is recommended.
For now, the young woman is still in hospital. According to initial investigations, the driver who knocked the wife-to-be of Mboyo was not under the influence of alcohol and was traveling at a normal speed (40 instead of 50 km).