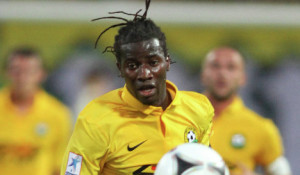 Beautiful display this weekend in the Russian championship. Kuban Krasnodar of Charles Kaboré and Djibril Cissé faced Spartak Moscow of Emmanuel Emenike. In a very pleasant game, both teams were unable to decide. Final score 2-2.
It is the Nigerian Emmanuel Emenike who opened the score for Spartak and this is his third goal out of four games this season. Kuban returned to the locker room with a one goal disability but quickly reduced the score. Charles Kaboré delivers a superb pass to the Senegalese Ibrahima Balde who fools the opponent's goalkeeper. A few moments later, Kuban takes the advantage before being joined.
Meanwhile, Cisse continues to harvest opportunities.
Review here the summary of the match and all the goals
[youtube]https://www.youtube.com/watch?v=CRhkg3BC_x4[/youtube]