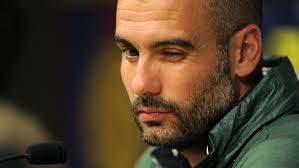 As Africa Top Sports.com reported yesterday, Pep Guardiola knew that his arrival at Bayern Munich would be complicated: the club has won everything last season! The Champions League, the league and the German Cup. It is hard to do better!
And his first results as well as the atmosphere he creates in the group are skeptical.
But yesterday Bayern Munich was reassured by qualifying for the first round of the German Cup. Bayern crushed the very small team of SW Rehden (5-0), the fifth division club, it is true …
The goals were scored by Osnabrück. Shaqiri (18th minute), Müller scored a pretty triplet (45th, 59th, 64th) and Robben (88).
Ribery, Lahm and the new Spanish recruit Thiago Alcantara did not play.
Will Bayern realize again what he did last season?
To be continued …