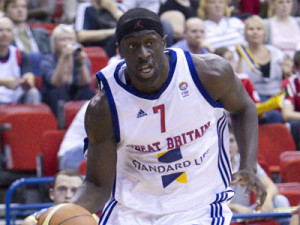 A blow to the British selection for the Euro basketball! Currently on tour with the NBA Africa in West Africa (Ghana, Côte d'Ivoire) with Luol Deng, Pops Mensah-Bonsu, the former player of the Toronto Raptors announced his package on Twitter.
"Pain at heart not being able to play, but I have my reasons. Believe me ", has he posted on the social network and picked up by the mvp247.com site. The Ghanaian-born basketball player was expected in training next week after getting a few more days of rest.
Mensah-Bonsu played this season in Milan in the Italian championship. He turned to 11, 5 points and 7.2 rebounds per game.
The announcement of this package is a new blow to England after the withdrawal of Luol Deng and Joel Freeland.