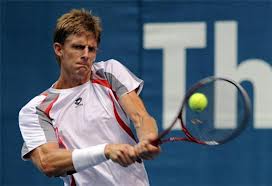 The conquest of the Rogers Cup ends in the first round for Kevin Anderson. The South African, the 21st player in the world, was eliminated by Alexandr Dolgopolov (37th in the ATP) in two sets and 1 hour 42 on the court.
Anderson loses his service before returning to 3-3 and then 5-5 again, but Dolgopolov does not confirm the break. In the decisive game of this round, the finalist of Atlanta tournament misses his subject and takes a 7-0. Anderson has his service taken up twice in the following set and bows, 7/6 [7-0], 6/4.
Alexandr Dolgopolov reached the second round where he will cross the racket against Tomas Bedych.