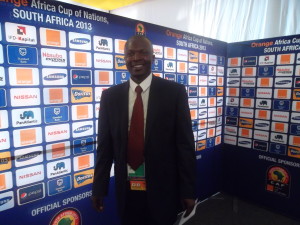 On Saturday, his intervention on Radio Frequency 1, a private station was the buzz in the Togolese capital. Amavi Patatou, the spokesman of the Togolese football federation Tuesday threatened to resign if the President of the instance Améyi Gabriel did not stand up and solve the routine matters.
Including the National Women's Championship originally planned to start the last weekend. "It is not an unnecessary crisis that I want to create but this just call to him. He must quickly gather the executive for us to make a decision and also for him to tell us specifically what he can do to unlock all programs including that of the national team", said Patatou. A new crisis?
While everyone was waiting on Tuesday for a resignation of Patatou, he has invited journalists to a press conference at the headquarters of the federation and was smiling. He indicates that there has been a lot of negotiations to see how to improve things and admits having met the president of the FTF. Ultimately, Amavi Patatou will not resign.
This is not the first time that a member of the current staff threatens to leave the ship without success.