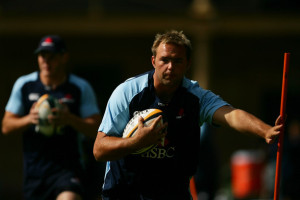 Hendrik Roodt (25, 1.98m, 121kg), South Africa's second line will evolve in the Top 14.
To overcome the absence of Shaun Sowerby, who had a groin surgery in June, Grenoble is willing to enlist him as a medical joker, says Le Dauphiné.
Hendrik Roodt evolves under the banner of Golden Lions since 2012. He started his career in 2007 with the Bulls before joining the Griquas and Warathas.