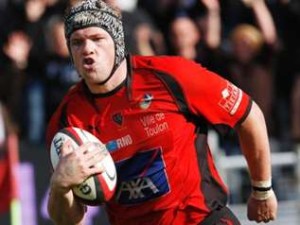 The third line Joe van Niekerk (33) is fixed for the beginning of the 2013-2014 season in the Top 14. The vice-captain of Toulon suffers from a sprained left knee.
The external ligament of the South African international was hit (without break) during the friendly match against Gloucester (42-17) on Friday.
Van Niekerk was not in training on Monday. He should observe a rest for three to four weeks, said RC Toulon.