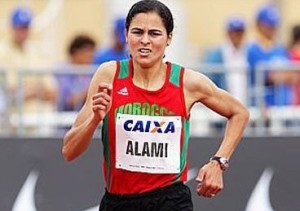 Africa will be well represented in the trials of 3000 m steeplechase at the World Athletics taking place in Moscow. 4 Africans have qualified.
The Moroccan Salima El Ouali had got her ticket with her first place occupied in the first series by signing a qualifying time of 9: 39.95. The Kenyan Milcah Chemos first (9:36.16), Hyvin Kiyeng Jepkemoi, second (9:36.19), the Ethiopian Sofia Assefa (9:36.66) also advance to final.
However, it's over for the other Moroccan competing in the events, Bouaasayriya Kltoum.
The final will be held Tuesday, August 13.