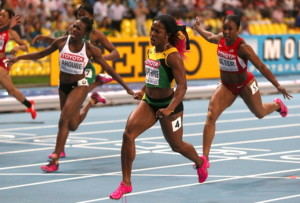 Ivory Coast will for long remember the date of 12 August 2013. And because the champion Mureille Ahouré made an impression in the final of the women's 100m at the world championships in Moscow.
The Ivorian sprinter moved up on the second step of the podium in 10" 93 behind the Jamaican Shelly Ann Fraser-Pryce (10" 71).
It gives the Ivorian, in an exceptional finish, her first medal in a World Championships in Athletics.
Review the race
[youtube]http://youtu.be/MIfx84SnXaY[/youtube]