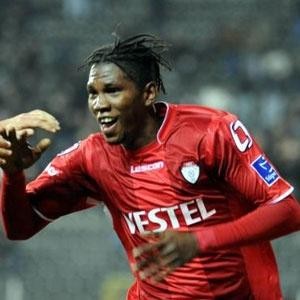 Algeria can be angry! She led by two goals to 0 at halftime in a friendly match against Guinea.
Ghedioura (9th) and Djabou (23rd) gave hope to the Fennec.
Surprise, Guinea restored parity in 5 minutes by Cisse (56th), and Kalabane (61).
The former Lyon player, Ishak Belfodil transferred from Parma to Inter this summer played his first match with Algeria.
Tonight Germany was not able take the upper hand against Paraguay – 3 goals everywhere, Brazil was beaten by Switzerland with a score of 1 goal to 0, England beat Scotland in pain by 3 goals 2, France made goalless draw against Belgium.
All results of African games:
Tunisia-Congo: 3 goals to 0
Nigeria-South Africa: 2 goals to 0
Egypt 3 Uganda 0
Rwanda 0 Malawi 1
Senegal 1 Zambia 1
Gabon 1 Cape Verde1
Ghana-Turkey: 2 goals everywhere.