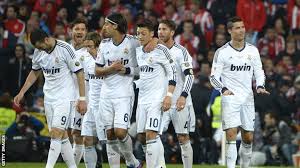 First difficult for Carlo Ancelotti at the Santiago Bernabeu. The Italian coach has suffered on the bench before his players come to the end of Betis Seville (2-1). Already a first choice that will be talked of in the Spanish press on Monday, the decision to leave Casillas on the bench in favor of Diego Lopez. A choice that had tipped the reign of Mourinho last year.
Besides, things keep getting worse when in the 26th min; Jorge Molina enjoys a good job of Cédric Mabwati to open the score. Benzema allows the Merengue to reduce the score before the break. But even with Cristiano lapping and an Ozil still not in possession of his means, you must wait till the 86thminutes to see the young Isco reduce the score.
Real Madrid got already notified when Barca defeated Levante 7-0 in their opening match.