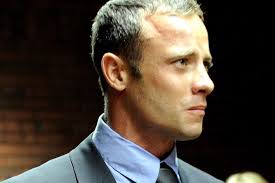 As previously announced, Oscar Pistorius accused of murdering his girlfriend Reeva Steekamp since the night of Valentine's Day in 2013, is now set on the date of his trial.
Appeared in court on Monday in Pretoria, the Prosecutor has meant that his trial will take place from 3 to 20 March 2014.
Pistorius, a South African Paralympic athlete, will be tried for premeditated murder of the supermodel Reeva Steekamp. In his defense, his lawyers plead the accident, confident that "Blade Runner" would have taken his wife for a thief.
If he is found guilty, he will be liable to life imprisonment.
Two new charges will be brought against him: wearing firearm in public (in January in Johannesburg in a restaurant, he accidentally fired a shot and misses to reach one of his friends) and police control in the State of Gauteng after waving through the roof of his car a firearm.
Oscar Pistorius is the first double amputee to have participated in an Olympic race with valid athletes in London in the summer of 2012.