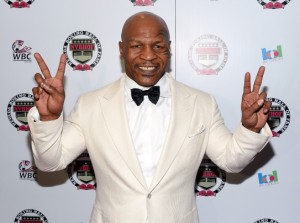 Having boxed, looked quite his way, the old terror of rings, the heavyweight champions Mike Tyson get into the cinema!
And for his first role, he chose Africa!
He started Sunday in Oran the filming " Algeria forever, "directed by the French director Jean-Marc Minéo.
The film will be released in 2014. It is produced by Zakaria Ramdane of "Access V Production". The film tells of a plot against nowadays Algeria. A supporter of the OAS, illegal structure which was designed to maintain the French Algeria, moved to Oran where they created a mafia organization to hit the country. But he faces a super secret agent, martial arts expert, ready to do anything to defend Algeria and destroy this organization.
Mike Tyson had the opportunity to discover the beautiful French singer Lorie – "The Positive attitude-and the equally funny comedian Smaïn.
Mike Tyson is 47 years old. Last year, he performed in several American stages a one-man show entitled "irrefutable truth", recounting the ups and downs of his career.
He became in 1986 at the age of 20 the youngest world champion heavyweight in history. But after his life has become a real novel, prison for rape, drug addiction, fights
We cannot wait to find him out in this new role …