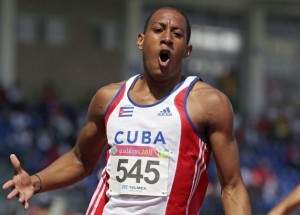 The World Athletics Championships ended last Sunday. But three days later, the Cuban selection is looking for Orlando Ortega. The 110m hurdles specialist has, in the words of the Athletics Federation, "abandoned" his delegation. Ortega was not on good terms with his leaders and had also been sanctioned more than two months before the competition.
A situation that has affected his performance in Moscow. "I stayed two months off without practicing. I'm not happy, I feel very bad. Having been sanctioned affected me a lot. It was a very unfair penalty, but this is not the right time to elaborate on these, "he has explained in failing to reach the final of the 110m hurdles.
In recent years, Cuba has lost many of its athletes including Dayron Robles, Olympic champion in 2008 in the 110 meter hurdles, now licensed to AS Monaco, a club affiliated with the French Federation (FFA).