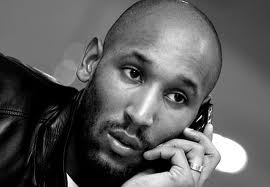 Has Nicolas Anelka played his last match against Southampton last weekend?
Arrived this summer at West Bromwich Albion, the Martinican would have ended his career. According to Skysports, the striker would have left the training on Thursday and announced in stride to his leaders that he would want to retire.
On its website, the English club simply informs that the old tricolor will miss the second day of the Premier League against Everton on Saturday for "personal reasons."
The Caribbean had signed with the Baggies a few weeks ago, and was even tenured in the league last Saturday.
One of the greatest talents of international football in recent years, Anelka would end his career at the age of 34.
Trained in PSG, Anelka had experienced ups and downs in his career. He mostly traveled extensively, especially with six clubs in the Premier League. The French in particular played for Arsenal, Real Madrid, Manchester City, Fenerbahce, Bolton and Chelsea.
After four seasons with the Blues, he took in January 2012, the direction of China to evolve in the colors of Shanghai Shenhua before returning to Europe last winter.