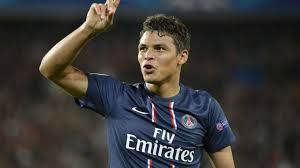 Paris Saint-Germain yesterday extended Thiago Silva's contract for another year. "We are very proud to extend Thiago's contract, he is an exemplary player on and off the field. He symbolizes the will of Paris Saint-Germain to build one of the most successful European teams ", said the president of the club from the capital Nasser al-Khelaifi in a statement
And suddenly, the Brazilian international central defender of 28 years has seen his salary move from 7.5 to 10 million Euros net of tax (excluding bonuses)!
This week Marco Verratti had already a salary increase of 3 million per year.
So, who is the next?