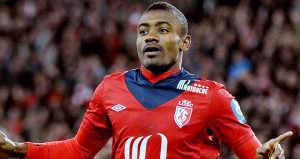 Narrow victory for Lille 1-0 on Sunday for the rest of the third day of League 1. The Danes dominated Saint-Etienne with a realization of Kalou Salomon.
The Ivorian put his team away since the first period by a penalty. His intrusion into the defense of the Green caused a fault and the kick of repair. This is the first goal in three games this season for Kalou.
At the side of the Greens, the absence of Brandao was probably detrimental. Hence the search for a striker. Jordan Ayew could be one.