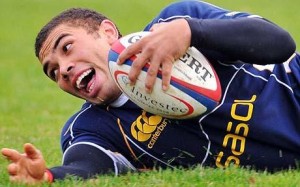 The South African winger Bryan Habana should make his debut in the Top 14 on the third day, according to Mourad Boudjellal after the victory against Racing Metro (41-14) "Bryan will play for Grenoble and it is a gift you made to the treasurer of Grenoble. "
Being in the selection of the Springboks for the Four Nations, which is released in this period, the star rookie of RCT could play his first game in the league if the South African Rugby Union (SARU) permits.
Bryan Habana, third highest salary in the Top 14, arrived Monday noon at Toulon and made a brief appearance at the training center of Berg as announces Var Matin. Bernard Laporte, manager of the RCT, showed more reserved about the presence of Habana on the lawn on Saturday, dropping a "maybe …" to the question.
To be continued…