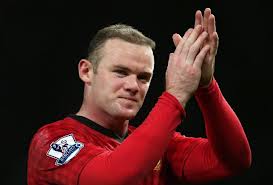 Tonight in the English championship there is a beautiful poster opposing Manchester United to Chelsea.
And Wayne Rooney, according to the coach of Manchester, David Moyes should play well this game. He is no more injured! "Wayne recovered and has good chances to start"
Jose Mourinho, the coach of Chelsea who  has just come down that of Real Madrid, is still not despairing of bringing him in Chelsea! Manchester refused an initial offer, "For me, this is not a problem to sell a player to a rival. This is an old-fashioned mentality of thinking that way. In Italy, it happens all the time he said. We will again make an offer. Nothing to lose! Sometimes you push a player abroad then it would be better to keep him in the championship so that he can still being the best. "
Manchester United did not win against Chelsea since February 5, 2012.
It would be a shame that the Reds win with a goal from Wayne Rooney.
To be continued on Africa Top Sports, of course, tonight…