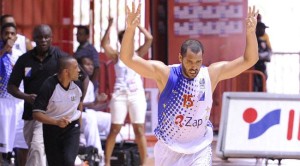 Cape Verde turned red in the money time and burnt Congo in a crazy scenario of the Afrobasket knockouts. Longer in control of this poster, the Red Devils guilty of a relaxation and a fumble on penalties (7/27 over the award-winning shots and 17/ 38 to 2 pts), bowing 67-60.
However, Giovan Oniangue (14pts) and his partners had a gap of 12 points at the start of the last quarter time, 38-50, 16 passing. This is the moment chosen by the Blue Sharks, very present in the paint (50% rebound 18/32) to succeed in a few shots from behind the arc (4/16). Dimitry Coronel, scorer of the match with 15 units, and co had the merit of staying in the game until the buzzer and believe.
The second day of the second round had been fatal to the defending champion Tunisia eliminated by Egypt. The Pharaohs and the Blue Sharks will struggle for a place in the semifinals on Wednesday, August 28th.