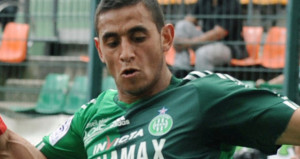 A few weeks after overturning firstly, the transfer of Faouzi Ghoulam from AS Saint-Etienne to Torino should eventually be materialize in the coming hours.
According to Progrès, the Algerian international is currently in Italy. The young Fennec of 22 years who appeared 26 times in League 1 last season, will leave ASSE and get committed to Torino, another big club of Turin.
A four-year lease expects the left side. The amount of the transaction is estimated at 2.8 million Euros.