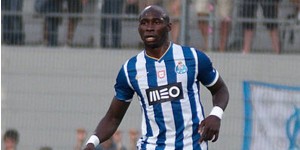 Despite his desire to continue with FC Porto, Eliaquim Mangala stirs the lust of the biggest in Europe. Tracked by AS Monaco who would be ready to go on the offensive, the Franco-Congolese defender is fancied by two English clubs and a Spanish club.
On the shelves of José Mourinho since June, the French international has been supervised by the Recruitment staff of Manchester United on Sunday, in the win of Porto against Maritimo (3-0) says the Daily Mirror.
The two heavyweights of the Premier League would also compete with Barcelona. Barca also sent representatives to the Dragao to watch the 22 years during the same match. According to the sports director of the Dragons, Gil Vincente "Mangala has a good profile to play at Barca, reports the Spanish newspaper Mundo Deportivo. He has good vision, he is calm, he has the qualities to play ball. In terms of velocity and speed, he is twice Puyol. "
Note that the buy-out clause of Mangala is set at 50 million Euros. But according to the Daily Mirror, Porto could lend an ear to another offer over € 14 million.