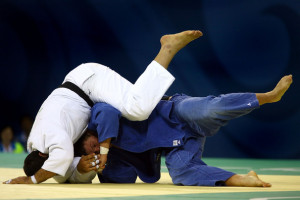 Two Malagasy judokas engaged Monday on the first day of the 2013 World Judo, were out in their first fight. Asaramanitra Ratiarison and Chang Ling Janeiro exempt from the first round were eliminated in the second round of the competition.
Asaramanitra Ratiarison engaged in the category of less than 48 kg ladies lost logically to the Dominican Sanchez Isandrina. Chan Ling Jainero did not do better than the second round. He lost against the Chinese Li Can after 1 minute 34 seconds of fight.
Only Malagasy who remained in the race, Norbert Elias has the heavy responsibility to defend the colors of the Big Island. He competes this Tuesday.
His mission is also difficult. For the Malagasy faces in the category of less than 66 kg the former world champion, the Spaniard Sugoi Uriarte. "The fight will be tough because it is a former world champion, but I have fight till the end. Everything is in the mind, "says Norbert Elias.