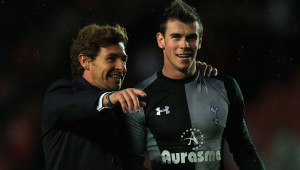 If he has refused to comment for a few days on the transfer of Gareth Bale to Real Madrid, Andre Villas-Boas has finally made a release. The Portuguese coach no more doubts on the departure of his best player this summer. "It can still happen differently, but it is likely that Tottenham will accept the largest transfer offer ever seen in the world of football," said the coach of Tottenham on Wednesday at a press conference.
"He is involved in a large transfer to Real Madrid and if in the end this happens, we would wish him the best. But the fact that he is not back is not a correct behavior. This is the position he has chosen and it is up to the club to decide if it is punishable financially ", has added Villas-Boas. But in the meantime, Bale will lose few pounds of his wages at the Spurs. He missed the trainings yesterday and today.
But the two sides will have to decide.