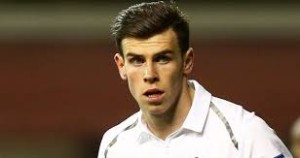 Nothing new today! It is true that the transfer window closes Monday in England and the clubs have decided to play with the nerves …
Real arm wrestling!
Jose Mourinho wanted to conclude very quickly the transfer of Wayne Rooney putting an ultimatum to Manchester United but the situation did not change till today! And he really starts to lose patience …
And as for Tottenham, it's the same thing! Except that the situation is more complicated for Gareth Bale who squarely left England! He is in Marbella waiting to sign his contract with Real Madrid!
He refuses to participate for several days to the workouts of Tottenham, putting himself in a very serious situation vis-a-vis his club!
He expects to sign his new contract that he would have already signed this weekend! But still nothing today! It becomes a joke!
Tottenham, the English club has yet agreed to release the player for € 99 million.
For Real Madrid, it's a record! The club had spent $ 94 million in 2009 to obtain the Portuguese Cristiano Ronaldo who played previously in Manchester United. It was the biggest transfer so far.
Meanwhile Gareth Bale can lose a lot in this arm wrestling!
To be continued!