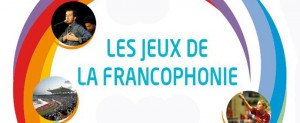 More than twenty African countries participate from 07 to 16 September in the 2013 edition of the Francophone Games to be held in Nice (France). DR Congo which has to move with 43 athletes showed reassuring about the internal organization.
"I confirm that all documents have been introduced to the Schengen house for over a month. The file is progressing very well and the visas will be issued to us by the end of the week, "said the Secretary-General of Sports, Barthelemy Okito.
The major innovation of this edition is the introduction of a competition for wheelchair athletics for athletes aged between 18 and 35 years. These disabled sports tests will be held at Charles Ehrmann Sports Park, from September 10 to 11, 2013.
Apart from DR Congo, are also expected to attend the sporting event, African countries such as Burkina Faso, Benin, Cameroon, Cape Verde, Ivory Coast, Gabon, Guinea, Guinea Equatorial Guinea, Mali, Morocco, Mauritius, Mozambique, Niger, Senegal, Chad, Togo and Tunisia.